Michelle Rodriquez, Kim Kardashion & Ciara wrappin' it beachside!
Summer loungin', we have our sunshades, SPF sunscreen, summer hats, beach bags and hot wedges all prepped for the pools & beaches. Along with our fav bikinis, what other swimwear attire is an essential?!

Swimwear coverups!

Depending on the location or the occasion, sometimes less IS more ladies! We like to think of cover-ups as a summer must-have, ultimately accessorizing our bikinis. With an array of styles such as Rihanna's mesh dress coverup, to Beyonce's romper and the gorgeous celebs above flossin' in wraps, these ladies are proof that covering your assets is even sexier!
The fiery hot Rihanna in a white mesh coverup in Miami, Fl.!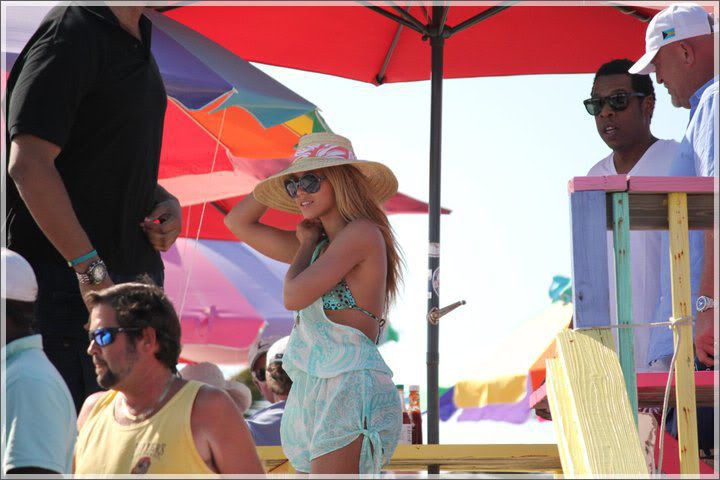 The lovely Beyonce in a sheer romper hangin' with the hubs, Jay Z.
Coverups are one of our fav swimwear pieces, adding

creativity

and personality in summer looks. Whether you're walking on the pier, bbqin' beachside or partying at exclusive Vegas beach clubs, you can't go wrong! You've seen their favorites, what are yours?